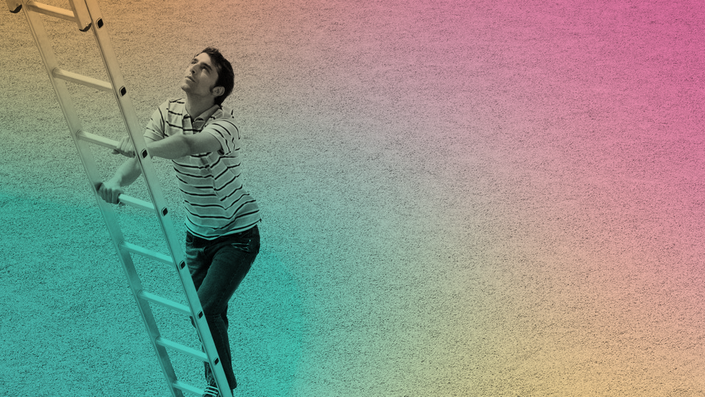 Infinite Motivation Training
Achieve your goals with a smile
If you are struggling to learn German this course will change that!

---
Try the first step for free.
Scroll down to the curriculum below and click on introduction and Step 01. All lectures in there are freely accessible to get a first impression


Important
If you are already a customer of smarterGerman's, you'll find a link with a 50% discount to this course at the beginning of each part of my courses.
---
What our participants say
"Wow! This is crazy. I felt the emotional release and peace that Stevie described in the video after my mental blockages were gone. It was as if they just melted away. I thought something was wrong with me because I ended up feeling pretty much neutral about achieving my goal. When Stevie explained why you feel this way after you become unblocked it made total sense to me. This outcome for me was highly unexpected and a pleasant surprise to say the least. I thought you had to be super motivated to achieve any goal. "Calm intention" is where it's at for me!"
- Jack E.
"This is great material. I find it very powerful. The demo really made it come alive for me. This moved me along quite well. Thanks again. Fantastic stuff! --- Jonathan E."
- Jonathan E.

Motivation is one of the most crucial and vulnerable parts in learning a language. This course will enable you to dissolve the root mental and emotional causes of any struggle you experience with being a consistent and successful language learner. You will come out of this exploration of your mind having completely dissolved the mental blockages that get in your way and cause you unncessary stress. By applying the cutting-edge Mind Shifting methods taught to you in this course not only will you dissolve your mental blockages but you will quickly attain a mindset in which you feel 100% sure of achieving your goal by your deadline.

This is not a course in positive thinking, this is a course in transforming your mind so that learning German no longer feels like a struggle for you. You'll still have to put in the work necessary to achieve your goals, but you will no longer have to deal with all the nasty mole hills that your mind keeps putting in your way.
Stevie's experience with developing and teaching cutting-edge methods of personal transformation and my experience with language learning and teaching helped shape this course, but it is you who'll bring it to its completion.
Your Instructor
Stevie is the innovator of Mind Shifting, a system of personal transformation that provides life coaches and individuals with powerful methods for overcoming problems and blockages, transforming limiting beliefs and achieving goals with ease.
Through his pioneering work Stevie discovered that the key to achieving challenging goals is dissolving the subconscious counter-intentions that get in our way, and he developed a super-simple and fast-acting system for achieving this. Once you learn this system you will take all the struggle out of learning German and will achieve your German language goal with more ease and joy than you thought possible.

Frequently Asked Questions
---
The course starts now and never ends! It is a completely self-paced online course - you decide when you start and when you finish. There are no other humans involved.
How does lifetime access sound? After enrolling, you have unlimited access to this course for as long as you like - across any and all devices you own. Lifetime means until you or Michael or the internet dies. The form of this course might change though as that is the course of things.
We would never want you to be unhappy! If you are unsatisfied with your purchase, contact us in the first 30 days and we will give you a full refund. This is a rule to guarantee your safety and to build trust. We trust you to not take advantage of this guarantee and therefore we won't ask any questions (other than for mere market research) when you write us a short email to ask for a refund.