Learn the German articles in a fun and super effective way! Get to know a very simple association technique everyone can learn and use.

It is completely for free because we want you to see how beautifully simple learning German can be if you work with the right approach.
Who is this course for?
For anyone who thinks the German articles are impossible to master
Did your teacher tell you that the articles make no sense and that you have to "just" learn them by heart but "forgot" to tell you HOW to do actually do that?

Or have you maybe discovered yourself that the gender of German nouns is a giant pain in the neck? Don't despair. This course will make you smile again.
What you'll learn
Memorize quickly and recall easily the gender of any German noun with very little effort.

Improve the quality of your German significantly by knowing the proper gender of a noun.

Discover the true power of your memory. It is mind-blowing. You won't believe it before you've tried it.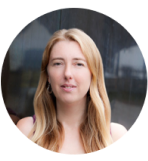 After telling myself for years that I could never, ever get to B1 standard, I got 84.5% on the exam!!! Michael has changed my way of learning languages for life.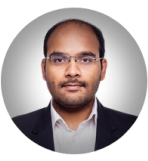 Michael's humor was the cream on top of the delicous cake that my German learning turned into.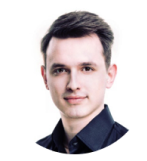 Working with smarterGerman got me to open up and start talking, long before I would consider that I can form sentences correctly.
How much does the course cost?
You'll see the price if you click on the button that says "See Pricing" or so. The price you pay depends on where you live, due to sales taxes (VAT/GST) and exchange rates. The final price will be shown to you before you complete the purchase.
When does the course start / end?
It is an online course for self learners which starts when you want to start learning and it ends when you want to stop learning. You can learn whenever and wherever you want. There are no live events or meetings included.
How long do I have access to this course?
We guarantee you access to your courses for a minimum of 24 months. We are not legally allowed to say lifelong anymore, as that is likely too vague from a legal perspective, but we'll keep this platform alive for as long as I'm alive plus at least the promised 24 months. I'll be around for a just long enough for you to finish your German studies. So, let me know when you are done with your German so that I can then finally go and rest in peace ;)
Does this course prepare me for the exam?
This course provides you with everything you need to reach the designated level of the course. For B1 we have a special course to prepare you for the exam.
Can I ask you questions when working with the course?
Yes, via the sG Community (which you will be invited to after purchasing the course). I'll usually respond within 24 hours.
Do I need any additional materials?
No. This is an all inclusive German language course and all additional tools are free of charge.
Can I download the course?
No. You need an internet connection.
Can I use the course on my mobile?
Yes, of course. The mobile version of the course is beautiful and there is even an app for Android and iOS. Some features like our vocab trainer, the community widget or the dictation tool are not available in the app though.
How do I learn to speak with an online course?
I've created smart and simple techniques that will allow you to practice and improve your speaking skills on your own. You will find them already in Lesson 01.
How long until I reach A1 / A2 / B1 / B2 / C1?
That depends on you. You can safely assume that it takes the same time as in any standard language school. If studying 4.5 hours per day, 5 days per week, A1, A2 and B1 each take 2 months, B2 and C1 take 3 months.

But you don't have to stress yourself as you can take all the time you need. And you might even be a lot faster than that. How long such things take depends on many factors above all the time you put into this and your capability to learn languages which is again influenced by many many factors.

Here's a simple technique to calculate how long this course might take you if things go smoothly: You can measure the time it takes you to finish Lesson 01 and multiply it by the total number of remaining lessons (around 49). Divide that by the number of hours you have available per week and you got a number you can work with and adjust when needed.