Master the B2 level with love and joy
I'm happy to share with you that there's a lot to enjoy for you in this 8 part course:
Enjoy 33 lessons with texts about the German culture other courses don't dare to touch
Get to know more learning techniques to deal with irregular verbs, reflexive verbs, verbs with prepositions
Improve your speaking skills with free and simple to use tools and techniques
Get access to our fast growing community where you can also quickly find the answer to most of your questions
Get access to our archive of exercises (Coming in August 2020)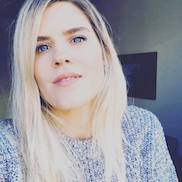 "Great method! The best I found. Michael has so many great tips for effective learning. The grammar is explained through short videos, very easy to digest and to make sense. Great way to actually learn all the new vocabulary that comes with the B2 level. I also had to contact Michael a couple of times and he always answered promptly, very nice and gave me great tips, including books to continue on to the C1 level and a tutor I could work with which was amazing. I passed my C1 exam, and I am very grateful for the strong foundation I acquired in this course. I only wish there would have been a C1-level of it! I would have definitely taken it!"
- Bruna, Brazil
Not Sure yet?
After purchasing this course you'll get a 30-days money-back guarantee. A simple email within this timeframe suffices. No questions asked. I'm happy to say that only very few learners have made use of this in the past 3 years.
As a little reminder (Please read before purchasing anything) our FAQ. If you have any questions after reading those, just contact us and we'll get back to you in about 8-10 weeks time (It's always good to keep expectations low). This course is also suitable for those who lack any trace of humor. After all it's a German course.

Frequently Asked Questions
---